30 Credit Packs Reached in MAPS
Thursday, February 19th, 2015 at 12:52 pm
UPDATE:

February 19th, 2015
Another update for you. I have purchased another 20 credit packs. I was planning on purchasing another 10 as I eluded to in this video, but I feel confident enough (and excited) in this system now that I went ahead and bought 20 more for a total of 30 credit packs.
So it looks like the earnings have more than doubled in less than 24 hours as you can see in the pic below:
My last video update reported $8.08 by the time I was done with the video, and now that I just logged in, I see the Lifetime Profit Share Earnings have jumped to $21.83 for a 170% increase overnight due to the additional credit packs purchased.
Yep, this system is working.  Now I can expect around $30 per day and the earnings to increase 30 times faster than on 2/15/2015 when I first purchased just 1 credit pack – only 4 days ago!
That's why, if you join this network, you should start with 20 credit packs if you can.  Its OK to start with less, but the profit-sharing will grow that much slower.  As you can see from my previous posts, the more CPs you have, the faster your earnings grows, and of course, the more advertising credits you get to use for your offers, etc…
Just for reference purposes, here is the last screen shot I took of Lifetime PS Earnings before this update:
The 'Available Account Balance' increased almost 4 times overnight since the above update – Nice, huh?
The total ad spend so far then? $1,500.  Now, whats needed is time and patience on building this thing and letting the power of compounding work. See the MAPS Comp Plan Review.
Once one acquires the max of 1200 credit packs, that person has invested around $62k – but is also withdrawing over $30k/month!  That's what the power of compounding does with this system and why so many are shooting for 1200 CPs.
When you purchase 10 or 20 CPs, the same thing is happening but on a much smaller scale until you accumulate more.  It gets bigger and bigger, and grows faster the more CPs you acquire.  And all without sponsoring or selling anything!
If you DO refer, and you probably will after you see this working for yourself, then you can make up to 10% of everything your referrals purchase daily, thereby making you even more money on top of what your advertising brings in and on what your credit packs are earning.
So What are you waiting for?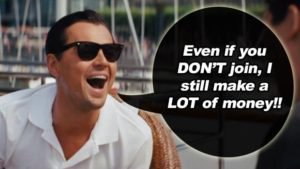 ~Mike J Anthony
Email: mic0510@gmail.com
MAPS Updates: http://mikejanthony.com/category/my-advertising-pays/
Filed under: My Advertising Pays
Like this post? Subscribe to my RSS feed and get loads more!