Ernest Lim on How He Made $50k In His First 8 Months in MOBE
Friday, September 12th, 2014 at 1:12 pm
"I joined MOBE quite a while back, but, I'm still not getting the results I thought I would… "
For those of you who've thought this – Matt Lloyd asked MOBE Diamond member, Ernest Lim, his advice when he was in the new studio in Kuala Lumpur last week. You can listen to his answer in Part 2 of the interview here:


Mike J Anthony
**********************************************
Who is Matt Lloyd?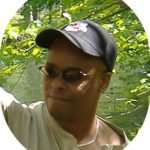 Tagged with: ernest lim • matt lloyd • mike j anthony • mobe • mobe video • mobe youtube • my online business empire • my top tier business
Filed under: Makin Money Online
Like this post? Subscribe to my RSS feed and get loads more!