How Fast Can Your MAPS Account Grow?
Wednesday, February 18th, 2015 at 5:11 pm
This is just a semi-update to show how fast your MAPS account can grow.  When I last posted this at 3:12 pm, http://mikejanthony.com/my-maps-account-is-starting-to-grow, I had logged into my MAPS account at 2:33pm on 2/18/2015 today. There was an account balance of $4.51.
If you look at the pic below, you'll see that I logged in at 4:53pm today with $5.30 now in the account balance:
So in only 2 hours and 20 minutes, there is another $0.79 in the account while I was writing an email to some friends.
This is with 10 credit packs (CPs) active in the account.
Many people get started with many more CPs and their accounts grow much faster than this. Yesterday, I had a little over a dollar in there and now there is over 5.
I just wanted to show how my personal MAPS account is actually growing and how yours can too.
I will keep updating you in this thread here: http://mikejanthony.com/category/my-advertising-pays/, where you can see my progress and updates as they come.
Here's where you can get started: http://admoneymadness.com
~Mike J Anthony
Email: mic0510@gmail.com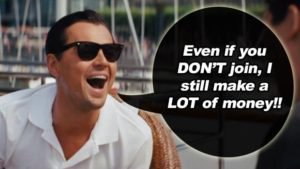 Tagged with: How Fast Can Your MAPS Account Grow? • maps advertising • maps review • mike j anthony • my advertising pays review
Filed under: My Advertising Pays
Like this post? Subscribe to my RSS feed and get loads more!