Looking for Bitcoin BitBillions Co-Founders Positions
Before I tell you about these BitBillions Co-Founders positions, I should explain a little about what Bitcoin is.
Bitcoin is a relatively new form of crypto-currency that came out in 2009.  It's still in development and its been growing like mad ever since. Its been all over the news.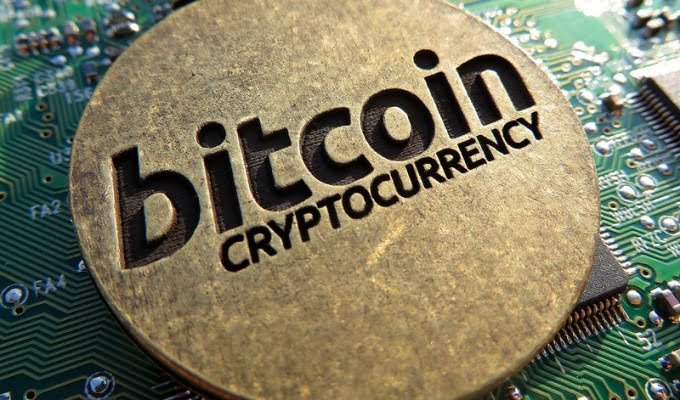 Basically, all kinds of vendors are starting to accept Bitcoin as payment for goods and services.  Overstock just started to accept Bitcoins, for example.
What makes this so appealing is that it cuts out the bank as the middle man for the transaction and since its person-to-person, it also remains anonymous, bypassing the need for people to expose their personal information to retailers or anyone else.
Traditional banks are getting nervous and major merchants like VISA and MasterCard are now taking notice too. Why? Because Bitcoin users will bypass these traditional sources and not have to pay their fees to send money to anyone in the world!
One venture capitalist thinks Bitcoin will be worth $2,000 USD by the end of 2014:
"We don't know for sure if it's going to happen in this year, but there's no doubt in my mind that bitcoin's price is going to be thousands of dollars and, almost for sure, tens of thousands of dollars for one."
This is why you should be keeping an ear out for developments with this digital currency too. You can get more info on what Bitcoin is here and at sowhatsbitcoin.com.
So What are these BitBillions Co-Founders Positions?
Now that you know what Bitcoin is, I need to tell you that since November 2013, I have been involved in a program called GBBG|BitBillions, but I never really did anything with it because its still in development stages and I did not know much about Bitcoin anyway.
But now, I think its time to start letting people know about this as all things Bitcoin are heating up.
Here's what its all about in a nutshell:
GBBG (aka BitBillions) is an official non-corporation. They are pioneering a highly disruptive cloud-based, peer-to-peer technological platform that is poised to revolutionize the entire global economy. This will virtually eliminate the need for the entire global banking system as well as the products distributed by many Fortune 500 companies.
The GBBG network is designed to automatically redistribute generated advertising revenues with every single member of the organization.
Once you sign up, you will earn free Bitcoins by doing things you normally do online anyway, like surf websites, test products, watch videos…  Then you will earn free bitcoins just from doing these routine things you probably already do.
GBBG|BitBillions is 100% free to participate and earn with this program. Members are not required to spend a single penny at all. There are upgraded Co-Founders positions available but this is not required!
But Bitbillions is looking for Co-Founders…

Right now, the GBBG|BitBillions program is in the Co-Founders stage and will be until 6,715 Co-Founders accounts are created. There are currently 1,853 1,820 Co-Founders accounts available as of this posting. (The Founders stage, which preceded the Co-Founder's stage, is already finished.)
From the website:
"We are currently in the Co-Founder stage of our business plan. During this stage, we are developing the software necessary to propel GBBG into the future. We will remain in this stage until all 6,715 Co-Founder positions are claimed. Members can earn referring commissions now. In addition, members may accumulate points for the launch of the next stage."
This "next stage" mentioned is the 'Matrix' stage!!  After the Co-Founder's stage ends, the much anticipated 'Matrix' stage will begin, and this is where the big money will be made.  The Matrix will be a forced 3 x 7 levels, filled first by Founders, then Co-Founders, then everyone else will fill in the next available positions below Co-Founders (forever).

That means there will be 10,000 Founders and Co-Founders, in total, that will be loaded into the Matrix before you if you choose to remain a free member.  You can still be one of the 10,000 if you act fast because only 1,820 of these prime Co-Founders positions are left.

So if you want to get prime spot near the top of the coming Matrix, then you will want to upgrade to a Bitbillions Co-Founders position. Again, there is absolutely no obligation to do so.

The price of Co-Founders positions are going up another $10 for every 250 positions taken. I believe they are at a regular price of $70 right now but they will go to $150 in a quicker and quicker amount of time as people grab them up.

I got mine at $30 so can you see the power of acting fast?
CO-FOUNDER UPGRADE FLASH SALE
"With the announcement of our upcoming Dandi project and the stand-alone Advertising Platform, revenue is about to go up a LOT. This means there will be a constant supply of earnings that need to be shared. We really don't want to wait much longer to launch the Matrix. So, to get things moving a bit faster, we are going to have an EXTREMELY LIMITED CO-FOUNDER UPGRADE FLASH SALE."
For a very brief time, every Co-Founder upgrade is only 0.0813 BTC ($55 with PayPal) !!!
Don't Hesitate Too Long
This Flash Sale will not last long. Take advantage of this extremely limited special offer by signing up HERE, then upgrade once you get inside. Click on 'Flash Sale' in the Dashboard and you will see where to get your limited Co-Founder's position.
GO HERE  or Click Here: http://mikejanthony.com/gbbg
Mike J Anthony