My Advertising Pays Needs More Haters
Sunday, September 20th, 2015 at 1:00 pm
​There was a MAP Event in Germany this past weekend where its been said that…
"THE MAP GERMANY EVENT WAS THE BEST EVENT EVER!!! OVER 800 MAPPY MAPPERS BEING INSPIRED TO LIVE LIFE TO THE FULL! WORDS CANT DESCRIBE HOW AMAZING THIS EVENT WAS" ~Simon Stepsys, Royal Crown Ambassador Diamond Member
Here is a picture of all the Diamond members on stage in Germany (Diamonds are those who have acquired, and are getting paid from, the maximum 1200 credit packs allowed):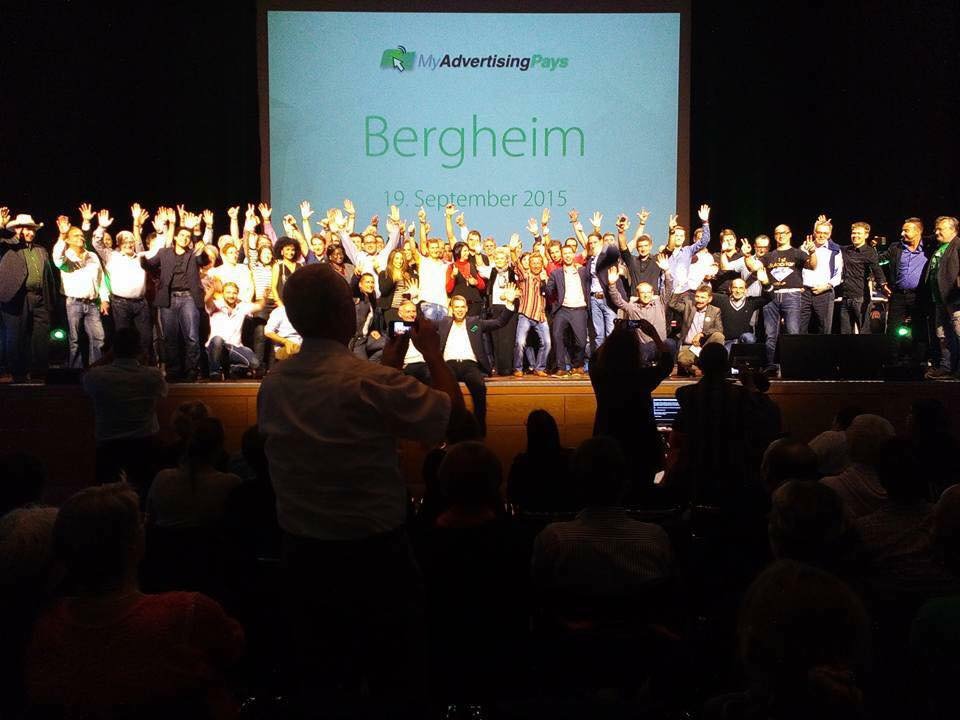 ​Look at them all! Diamond is getting all too common. 
BUT WAIT ONE COTTON-PICKIN MINUTE!
The haters said that the company would fold as soon as all these so-called "Diamond" members start withdrawing their money. (Diamonds are forced to withdraw money from their MAP accounts because they have maxed out the profit-share credits).
They've been withdrawing money and now there's more of them than ever!  No signs of the company folding…hmmm.
Looks like MAP needs new haters since the old ones are joining MAP too.
MAP needs to start encouraging Blue Diamonds rather than regular Diamonds now.
(Blue Diamond members are Diamond members who have also directly referred 1 Diamond member themselves)
And all this just from clicking 10 ads per day. What could be better?
If you haven't bought your first credit pack, what are you waiting for?
Tagged with: make money online advertising • my advertising pays mike j anthony
Filed under: My Advertising Pays
Like this post? Subscribe to my RSS feed and get loads more!