Real MAPS Results from Vikas KumRai
Wednesday, February 18th, 2015 at 10:57 pm
Results Not Typical – Results Not Typical – Results Not Typical
————————————————————————————————————-
Just thought Id show you some real results that my friend Vikas posted in the Facebook group, who has been killin it and hit 1200 credit packs last month in January:
That's real time, folks. As of today, February 18th, my man Vikas withdrew over $15k from his MAPS account – BECAUSE HE HAS TO!
Once you hit 1200 credit packs, you have to withdraw money everyday since you've now maxed out the comp plan.
How would you like to be withdrawing around $1k every single day?  That's life changing income, people!
Time to get started, yes?

CLICK HERE
Vikas' results above are not typical. He worked hard, stayed committed and dedicated to his plan and carried it out.  Many people will join and then do absolutely nothing, so they will make absolutely nothing, which is actually more typical. Don't be typical!
Stay up to date here: http://mikejanthony.com/category/my-advertising-pays
~Mike J Anthony
Email: mic0510@gmail.com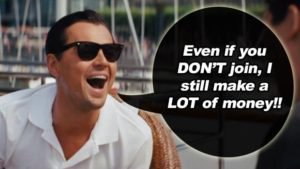 Filed under: My Advertising Pays
Like this post? Subscribe to my RSS feed and get loads more!