Results from MAP Member Richard W
Friday, February 27th, 2015 at 10:56 pm
** RESULTS NOT TYPICAL **
Just wanted to share results from a member who has been in MAP for 383 days.
Richard W. posted this on Facebook today and you can see that even though he has 110 referrals, the commission from those referrals was only $360.
That means that all of those referrals, except maybe 1 or 2, did not do a thing and he still went on to make over $86,000! 
No sponsoring is required to make money with MAP.  Check out Richard's results (Results NOT Typical):
Mike J Anthony
Email: mic0510@gmail.com
See All My MAPS Updates here: http://mikejanthony.com/category/my-advertising-pays/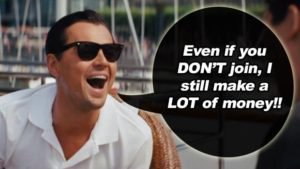 Tagged with: mike j anthony • my advertising pays • online advertising
Filed under: My Advertising Pays
Like this post? Subscribe to my RSS feed and get loads more!