Could This Be the Most Electrifying Crypto Project of Our Time?
Could This Be the Most Electrifying Crypto Project of Our Time?
Have you ever heard of the Reddit group called 'Wall Street Bets'?
Around 2020-21, it was this Reddit group that famously pumped the stocks of movie theaters group, AMC, and Gamestop, which helped to enrich retail speculators at the expense of institutional short-sellers.
Short-sellers are big monied people who were betting on the downward slide of the stocks they "shorted". Basically, they make money when the stocks go down in price.
In this case, their own game was flipped on them when the 'Wall Street Bets' group targeted those stocks, AMC Theatres and Gamestop, by buying them up and causing a surprise upward move in the stock price, forcing the short-sellers to cover (buy them back) or get wiped out!
This was widely hailed as a "robin hood" move, which took from the rich and gave to the poor. It made the national news!
This Wall Street Bets community was 1 million strong at the time and now boasts 14 million. You can read about the saga they caused in this 2021 Yahoo article here.
Why am I telling you all this?
Because this same group has now created their own crypto meme coin called Wall Street Memes ($WSM).
From their website:
"Wall Street Memes is the tokenization of the retail movement against Wall Street's orchestrated monopoly of financial markets."
Their Mission:  …"to empower the everyday investor and disrupt the traditional financial landscape."
It is currently in a pre-sale at $.0319 cents and moving up incrementally in 30 stages within 3 phases. WSM is currently in the 1st phase as of the time of this writing.
They have already raised around $17 Million with plans on a market cap of $1,000,000,000 (1 Billion).
I don't know if they can do it but, knowing this group, I won't be surprised if they do.
You've probably heard of DOGE coin and lately, PEPE, which have both gone on to billions of dollars in valuations in a matter of months, for being nothing more than a coin for "fun" .
I know many of you are very interested in crypto-related assets, so I thought I'd send this out for those of you that find this interesting.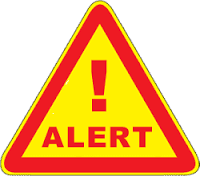 Warning: These "meme" coins are very speculative so make sure you do your own homework and never invest more than you can afford to lose, should you choose to participate.
The coins you purchase will be available to be claimed to the wallet you purchased from days after the pre-sale phases are finished.
If you'd like to know more, I encourage you to go to the link below and read EVERYTHING there, including the whitepaper, before you put any money in it.
I promise that it is not filled with a bunch of technical mumbo-jumbo as that has never been this group's style.
They have ALWAYS been about the average person…so have a look-see below!
To Your Success,
Mike J Anthony