Electroneum: A Mobile Cryptocurrency For The Masses
Electroneum: A Mobile Cryptocurrency For The Masses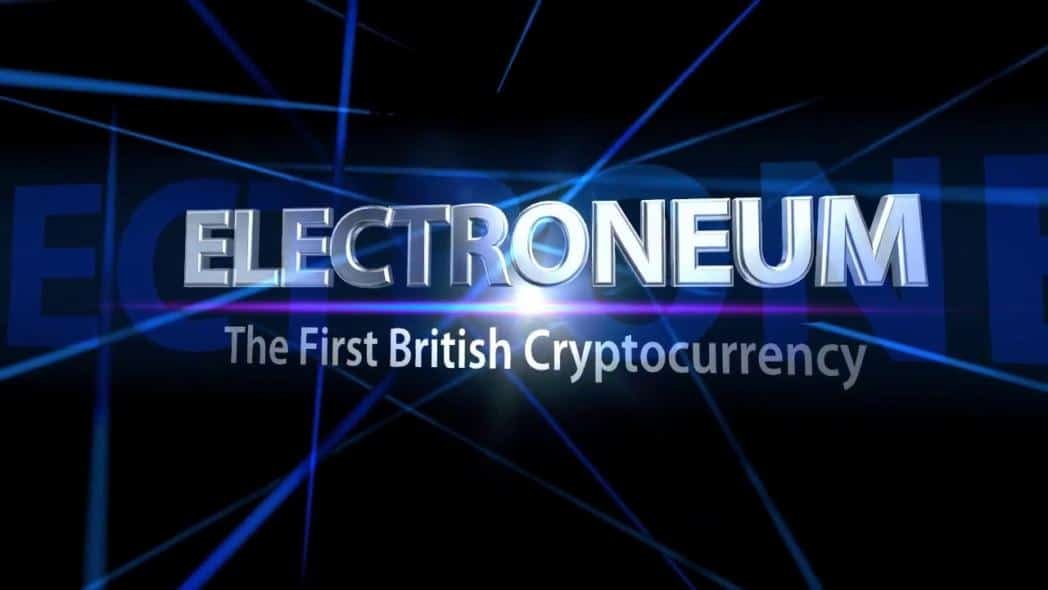 Introducing the First British Cryptocurrency, called Electroneum (ETN).
This recently came off an ICO (Initial Coin Offering) and just recently re-launched with more security and wallet features.
Imagine, IF this coin takes off and reaches $1 in value?
Remember when Bitcoin was $.10? I bet you wish you bought some then, now that Bitcoin is over $17,500. I know I do…)
You can currently only buy Electroneum on an exchange called Cryptopia. There are more major exchanges and partners in the works.
So WHY Electroneum?
Electroneum (ETN) is the world's first COMMON crytocurrency and the first to be developed in the UK. It is also the first cryptocurrency that is designed around MOBILE ubiquity. To put it another way, it is designed for the estimated 2 billion smart phone users around the world.
Two main focus areas:
Electroneum LTD (The company that developed Electroneum) has focused their research and attention on two huge potential markets for the use of Electroneum.
**The speed of market penetration into each of these will depend largely on the funds raised in the crowdfunding token sale now taking place, and which you now have the opportunity to participate in.
The two markets that they are focusing their attention on are:
1. Gaming (computer games)
2. Gaming (gambling)
The global games audience is estimated to be between 2.2 and 2.6 billion players!
(See the entire white paper overview here: http://electroneum.com/overview-white-paper.pdf)
I'm sure you can see the huge potential this offers!!!
Here are some more company highlights:
– CEO Richard Ells (SiteWizard 1997)
– Investor Backing: Duncan Logan, the CEO of RocketSpace – A Long Time Investor of Bitcoin and Ethereum, who nurtured the likes of Uber, Spotify, and HootSuite…
He stated on Twitter that #Electroneum will be the First ICO (Initial Coin Offering) he will ever invest in!
– Disruptive Technology – Ease of use and Accessibility
– Electroneum is First Coin to be created in the UK!
– The most user friendly Coin powered by an App!
– Focused on the Mobile Game and Gambling Industry – Massive Potential!
– Ability to Mine Electroneum on the Mobile App by playing Games – An industry first!
– A Decentralize Blockchain with a Centralized App!
– Fastest transactions ever seen at 2 sec per…
– Electroneum ICO started at a Penny ($.01)! (This has ended)
– App is Live and Ready for Downloads on iOS/Android in 18 different Languages
– $41 Million raised …
– Servers Launched in US, Japan, and Europe for Worldwide Available and Redundancy
– Electroneum Blockchain is now live!
– Purchase with Bitcoin or Ethereum
**You can currently only buy Electroneum on an exchange called Cryptopia. Updates to come…
ETN Donation Address:
etnk2Vx77WobfhevTxbrDuaMHNVsaieLD2FDAmHy8C3C4EGFKdAxF6macRDuYbDcQHVeiiiEw4BpgfJfZqNZ41ge1pKpbtMRvM
Disclaimer: Electroneum is a complementary currency.  Past performance of an investment is no guide to its performance in the future.  Investments, or income from them, can go down as well as up.​  Risk can be brought about by the performance of world markets, interest rates, taxes on income and capital, politics and regulation.​  Electroneum LTD does not offer advice.  If you are unsure about any investment or financial decision, you should seek expert independent advice.