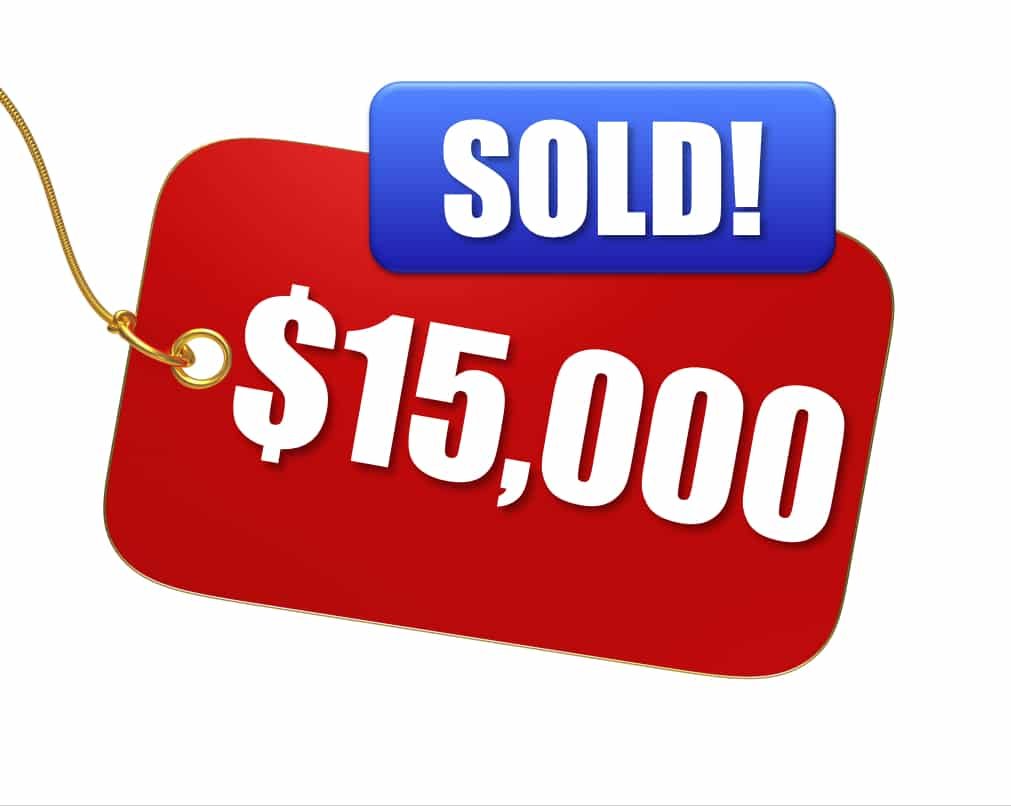 Selling High Ticket Items and Products Online
Selling High Ticket Items and Products Online
Selling high ticket items and products online is a business model you may want to pursue if you are tired of making tiny commissions as an affiliate or otherwise.  Its surprising, however, how much little information actually exists on this topic.  Most of the information currently online available is how to make small, and sometimes very small, commissions with low ticket items.
Needless to say, this can be a very hard road to making a living this way unless you are very good at selling low ticket items on a consistent basis and in bulk.  That being said, even if you are good at selling low ticket items, you'd do a lot better with high ticket items.
Why Sell High Ticket Items?
Given that there is so much more information and programs available on making small commissions, it makes sense that low ticket selling is also a highly competitive and saturated market to get into.  Most people new to internet marketing, as a whole, start in this area.
Yet, I contend that there is no more work involved in selling high ticket products than low ticket ones.   Consider that this fact is somewhat of a myth in the affiliate marketing industry.  For some reason, possibly because of the lack of information on high ticket products and programs, more people seem to believe that they could never sell anything over $100 unless they are some kind of sales guru already.  Nothing could be further from the truth!
On the contrary, it can be much easier to start with high ticket items because there is much less competition, you can make much higher commissions, and many would-be online entrepreneurs have already bought into the myth that they shouldn't start with selling high ticket products.
High Ticket Selling Success
There 1000s  of programs where you can make a few cents or couple of dollars per sale, but there does not appear to be many legitimate affiliate programs where you make a lot of money per sale.  That leaves a demand market which you can fill if you take this route.
The biggest mistake I have found that one can make when deciding on which type of high ticket affiliate products to sell is to assume that what YOU wouldn't buy is also what others won't buy as well.
For example, I once had a website that sold subscriptions to find seized property auctions worldwide.  There is all types of seized properties that I could focus on so I focused on car, trucks, and off-terrain vehicles.  But there were also buses, RVs, and airplanes as well. I chose to ignore the airplanes.
Finally, I decided to just try out the airplane listings and, to my astonishment, I had more people looking for, and buying, airplane auction subscriptions than any of the others.  Just because I was not in the market for an airplane does not mean that others are not!  This is what you have to consider when you are thinking about selling high ticket items.
If you can get your high ticket products in front of the right audience, they will sell.  Its not only what you are interested in, its what others want to buy, even if you're not interested in it yourself! That being said, I do try to sell things which I have bought, or would buy, myself as you are the best critic of that product.
Bottom line is: If you put the right product in front of the face of the right audience, they will buy it no matter what it costs if it appeals to them – and success can be yours.  This is why you do not have to be afraid of selling high ticket items online!
In the video below, Internet millionaires Shaqir Hussyin and Matt Lloyd discuss the "Secret Behind Leveraging High Ticket Sales".
Click the image below to watch this video…

Finding High Ticket Items to Sell
As mentioned above, there is no shortage of low-ticket items to sell but seems to be a glut of high quality, high ticket items to sell.  One high ticket affiliate program which sells low and high ticket items is called My Online Business Education (MOBE) founded by Matt Lloyd.
This program sells many online educational products from ebooks to high-end internet marketing conferences in exotic locations such as Bahamas, Dominican Republic, Malaysia, Mexico, and more…
Its stated mission is to be the "#1 seller of online education products for small business owners".  This is not just in the internet marketing community but for all small business owners worldwide in any market who desires to sell their products online.
There are various business licenses which can be purchased at different price levels from a Basic License to the top Diamond license which allows the owner of that license to also sell its flagship product at that level and earn the applicable commissions.
Commissions for the high ticket items in MOBE according to which license you own are $1,250 for Basic, $3,300 for Titanium, $5,500 for Platinum, and $10,000 for Diamond level commissions.  This means that if you were a Diamond level business partner in MOBE, you could make up to $20,000 per sale!  How's that for high ticket selling?!
If you'd like to know more about the MOBE high ticket affiliate program, CLICK HERE!
(Use the MOBE System to Start Your Own High Ticket Affiliate Franchise)
Related Posts: