Best Seedling Heating Mats With Thermostat
Best Seedling Heating Mats With Thermostat
The best seedling heating mats have thermostats which allow the regulation and maintenance of temperatures for optimum seedling growth.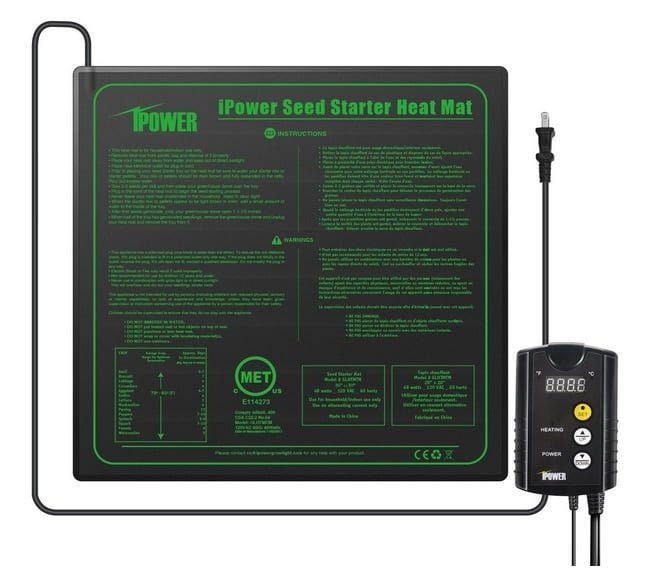 iPower makes this durable waterproof seedling heating mat.  It is 20″ x 20″ in size and includes a digital thermostat combo set.
The seed mat has thicker multi-layer construction and stronger heating wire.
The thermostat provides digital temperature control between 40 – 108 degrees F. Celsius selection is also available.  It also includes LED illuminated lights and a 3-pronged ground plug (120V).
Use this mat to provide constant controlled heating for germination, seeding, rooting, brewing, or for your reptile environment.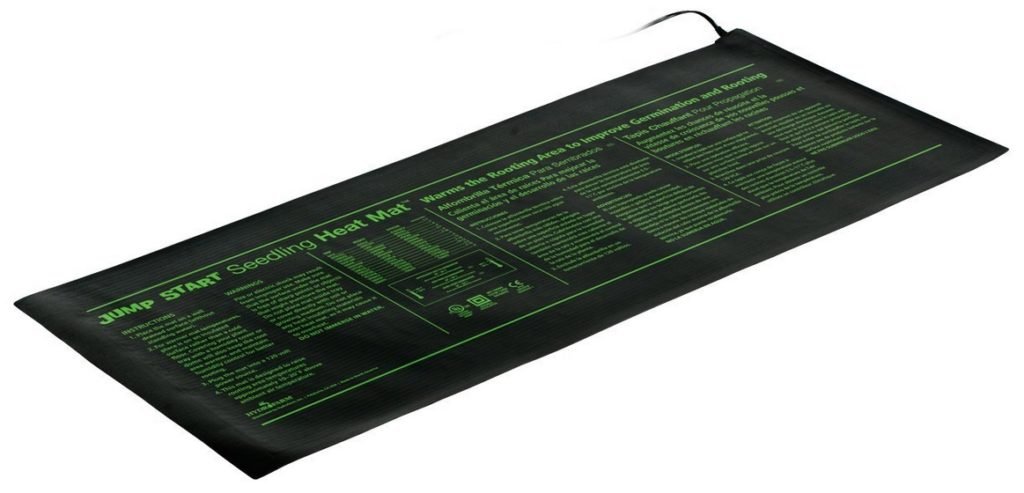 This Jump Start large seedling heating mat by Hydrofarm is 48″ x 20.75″.  It is a 107-Watt hydroponic heating mat for indoor home gardening use.
Hydroponics is a method of growing plants without soil, using mineral nutrient solutions in a water solvent.
It is also UL-Certified and Hydrofarm makes the only UL-certified mats on the market.  A UL listing means that UL has tested representative samples of this product and determined that it meets their stringent requirements.
It comes with a 6-foot power cord and waterproof construction.  Jump Start thermostat is sold separately.
Add this Jump Start thermostat (left) with your Large Jump Start Seedling Heating Mat (above) and you will have the best seedling heating mat with thermostat on the market.
This is the only ETL-certified thermostat on the market.  ETL certification is proof of compliance with North American safety standard. 
It provides constant digitally controlled temperatures using an LED heating light indicator for optimum germination and seeding.  Also perfect for reptile terrariums and for home brewing operations.
Its controlling temperature range is from 68 – 108 degrees F, or switch to Celsius using the up/down buttons.